Our art consultants in Boston, MA will travel to your location, to work with you on your projects.
Joyce Creiger, Owner / Founder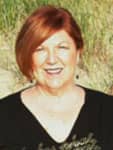 Joyce Creiger has been involved in the arts for over thirty years. She graduated from Boston University with a degree in Art History. Joyce was involved in the formation of the Danforth Museum in Framingham and is a corporate art specialist. She is the former owner of Creiger Dane Gallery on Newbury Street, Boston, MA. 
Creiger Group (Boston Art Rentals, Providence Art Rentals) 2007-Present 
Art Consulting firm specializing in Corporate, Healthcare, Hospitality and Residential client art projects
Creiger Sesen International - 1973 to 2007 -Art Consulting firm specializing in Hospitality art projects
Creiger Associates - 1973 to 2007
Creiger - Dane Contemporary Art Gallery - 1994 to 2000 -Fine Art Gallery located on Newbury Street, Boston MA
Art beCAUSE - 1994 to present Founder Emeritus of non-profit art charity that works to fund breast cancer research
BA Art History - Boston University
Susan Albert Athas, Art Consultant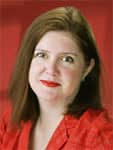 Susan Albert Athas is a seasoned art professional.  For over 30 years, she has been involved in various roles in the art industry ranging from art gallery management, to director of the nation's largest art leasing program, to salesperson for myriad art publishers.  She spearheaded corporate acquisition programs with budgets exceeding 1 million dollars and worked with some of the most important contemporary artists.  Most recently, she focused on consulting and sales on hospitality projects that have ranged from tiny boutique establishments to large urban hotels.
Carol Krieger, Art Consultant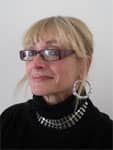 Carol Krieger joined Creiger Group in 1994 as an outside exhibition consultant focusing mainly on rotating large and small scale corporate shows.  She was instrumental in creating a biannual sculpture program for the Prudential Center Lobby , Boston for several years. Educated in Architecture and design at UC Berkeley she maintains an Interior Design Business as well.  Prior to this she worked at Sasaki Associates.
Kim Markham - California Office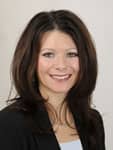 Mrs. Markham graduated from Pepperdine University with a Bachelor of Science in Business Management, and also has a Bachelor of Fine Arts in Interior Design from The Design Institute of San Diego.

Mrs. Markham spent nine years servicing the luxury hospitality and gaming markets in various aspects which ranged from developmental design planning to the delivery of high-end FF&E products and artwork. She was involved as a partner in Clay Markham Architecture, which offered consulting, planning, and developmental design solutions to the luxury hospitality and gaming industries. Prior to that, Mrs. Markham co-owned Special fx, an art consulting company in Irvine, CA, which serviced the resort-hotel and gaming industries. During her tenure in these art and architectural firms, Mrs. Markham coordinated projects with architects, consultants, interior designers, artists, framers, and installers - all to meet the specific needs of her national and international clientele.